We have engaged in design, production and selling ultra-precision molds, gauges and tool with our best technology and most up-to-date facilities since 1963. They are indispensable for forefront industry including automobile, semiconductor, office automation and airplane.
In the meantime, we started to research and develop own brand product, CNC Jig grinding machine in 1988 and we completed world's first CNC Jig grinding machine and launched the sale of it in 1991.
We have gone back to the basics of micro-technology, putting up slogan, "make sub-micron possible looking toward the 21st century" and have tackled research and development to meet the various needs for more precise and trustworthy products since the day of establishment.
In the new millennium, we will expand and promote the world's class market framework both at home and abroad as a manufacturer of CNC grinding machines for nano-technology and technology for new growth areas under the slogan, "challenge from micro-technology to nano-technology and implementation".
We will also foster own business, enhancing the quality of our service. We look forward to serving you in the future.






Company Name
Furukawa Precision Industry, Ltd. (FKS)
Head Office
Tokyo Plant

3-32-7 Nishi-Rokugo, Ohta-ku, TOKYO 144-0056 JAPAN
TEL:03-3734-3401 FAX:03-3739-3403

Iwaki Plant
101 Sakai-Kanegamachi,Nakosomachi, Iwaki-city, FUKUSHIMA 979-0142 JAPAN
TEL:0246-84-5791 FAX:0246-65-5795

Establishment
August 1963

Incorporation
August 1966

Capital
Yen 10,000,000

President
Masanori Miyasawa





CNC grinding machine section
CNC Jig grinding machine
FKS6300
CNC Cam grinding machine
FKS25M
CNC Cam grinding machine
FKS30M
CNC small-sized,all-purpose grinding machine
FKS2GA
Other CNC machines
Ultra-precision Spin table
Mold, gage, tool processing section
Gauges
Powder compacting mold parts
Ultra-precision cemented carbide mold
Tool
Ultra-precision parts

Main Banks
Mizuho Bank
Kawasaki Sinkin Bank




Aug.
1963
Established in Furukawa-chou, Ota-ku, Tokyo.
Aug.
1966
Company was incorporated as a private limited company. Company was named after the name of town, Furukawa-chou.
Oct.
1967
The head office was moved to the current address.
Aug.
1971
Company was incorporated.
Sep.
1976
The new plant and the annex were added to the head office.
Apr.
1986
Iwaki plant was set up.
Jul.
1991
Began production and marketing world's first CNC Jig grinding machine.
Apr.
1993
Began production and marketing CNC Cam grinding machine.
May.
1993
CNC Jig grinding machine received Entrepreneurship Award of "The Fifth Small And Medium Enterprise Excellent New Technology New Product Award" from Resona Foundation For Small And Medium Enterprise Promotion The Nikkan Kogyo Shinbun.
Nov.
2000
Began production and marketing CNC small-sized, all-purpose grinding machine.
Feb.
2006
O.O.Q (Only Ota Quality) Promotion Council Registered Certification.
Aug.
2009
Renewal New Furukawaseiki Home Page.(www.furukawaseiki.jp)
Mar.
2011
The Tohoku-Pacific Ocean Earthquake on pm2:46(M9.0)was the greatest earthquake ever recorded in japan.
Sep.
2014
The transfer of business to Furukawaseiki Co., Ltd.





We expect our customers to trust and satisfy our products and technology and aim at development and prosperity together with them.
There are three basic management philosophies under this policy.
We pursue our business in customer position.
We strive to improve our employees lives.
We devote all our energy to growth and stability of our company.
We manage our company under these philosophies and contribute to our society far and wide.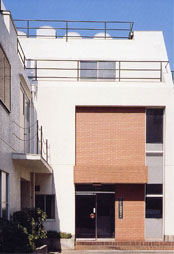 Head office(TOKYO)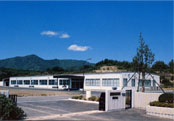 Previus Iwaki plant